Schedule a Website Discovery Session
Let's talk about how to grow more traffic and leads to your website.
In just 30 minutes, you will get new ideas and suggestions on improving traffic, leads, and revenue through search.
Here's an example of organic search traffic growth through our consulting efforts for an SEO project lasting two years. Traffic grew 450% during that period:
Another client example where we grew organic traffic by 275%:
Bringing Papaya Search onboard was the best decision I could have made. They are helping grow our business, and we're able now to quantify our efforts and find ways to do better.
SEO changes so much that have to have someone on the team who is up-to-date on best practices. Papaya Search is our expert and makes sure we have the knowledge to reach the full potential of our website.
They make headline and title suggestions that lead to more visitors. We've seen an improved conversion rate too. Papaya Search is a stalwart company and everyone on the team is great.
Papaya Search were the experts we needed. We can focus on filmmaking and growing our business with their resources. The competitive keyword gap analysis has informed our blog content, and that's an essential tool for us to make production connections.
Papaya was an outstanding asset to the MetroKitchen team and had been for more than a decade. Bobby is always on the lookout for the latest ideas to keep his clients at the forefront.
Bobby has a deep and intuitive understanding of online marketing, from web design to SEO to SEM/PPC, because he has a deep and intuitive understanding of how people use the web.
Papaya Search helped improve our SEO and our site's functionality dramatically, therefore increasing our readership and making our readers' online experience a smooth one. We never have to worry about our website knowing the Papaya team is there for us.
Bobby's expertise, knowledge, and attention to detail were exactly what we needed to take our search marketing to the next level. He was attentive, dedicated and successful in meeting our goals in a timely manner.
Frequently Asked Questions
How do we increase organic search traffic like this?
It's a team effort using holistic methods to fix significant technical issues, develop high-quality content, and apply modern techniques that drive quality search traffic without gimmicks or black-hat techniques.
How long does it take for SEO to work?
Although there is no concrete answer, research suggests that SEO takes around six months to show an increase in traffic, while a more comprehensive SEO strategy starts to take effect between 12-24 months.
Still, depending on what we might uncover in discovery, you might be able to see results in a matter of months.
Can you guarantee SEO Rankings?
No, and you should avoid any SEO company claims they can. Google themselves expressly warns against companies who claim to have a magic pill when it comes to SEO.
We are a search marketing company with a long history of driving results for clients in SEO and SEM.
Papaya Search endeavors to boost our client's confidence with education, clear expectations, and business goal alignment to achieve results. While we cannot guarantee top-of-the-page SEO rankings, we can speak to our two decades of experience, evidence of success, and expert credentials.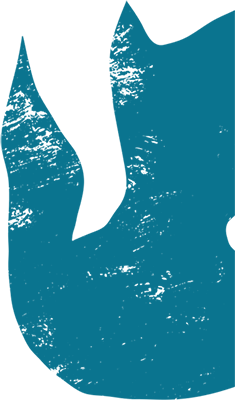 Schedule a Discovery Call