Website Analytics Configuration Services
Website Analytics Configuration Services
Information gathered by Google Analytics could be your greatest untapped asset.
When data is subject to expert analysis, you better understand customer experiences. It drives better decision-making for your business.
Why website analytics are so important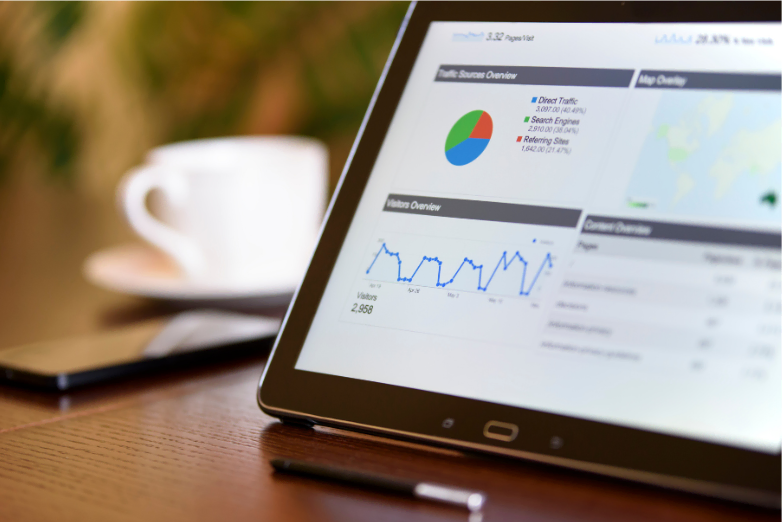 Here at Papaya Search, we extract valuable insights using sources like Google Analytics and Google Search Console. This data guides business strategies in an ongoing cycle of improvement.
With our analytics configuration services, you'll understand your audience better to help improve the performance of your website and, in turn, your company. It could be the key to unlocking business growth.
What vital knowledge are you missing? Find out when you team up with Papaya Search's experienced data specialists.
Gathering data is a waste of time if it's not analyzed effectively. Imagine the digital insights you could gain from Google Analytics when you have proper support!
Improve your online presence and generate more sales
Advanced tracking of traffic, funnels, click-through rates, and conversion rates
Advanced tracking of traffic, funnels, click-through rates, and conversion rates through analytics tools show you what your website's doing right and what it could do better.
You can improve your online presence and generate more sales with this knowledge. So don't let it go to waste! Instead, access the services of our analytics experts, and you'll receive accurate, extensive statistics and understand how to action them.
The Papaya Search team has the analytics tools, the techniques, and the technical expertise required to make the most of your data, so don't miss out on our website analytics set up services!
Have you ever generated an analytics report and struggled to understand the data?
You're not alone! Many business owners feel the same way. Analyzing data takes a specific skill set; thankfully, we have that here at Papaya Search.
Our team contains analytics experts that are fully trained and experienced in the most popular analytics software.
Our role is to support your business' growth through advanced tracking, providing the vital understanding of customer behavior needed to drive improvements.
Papaya Search's website analytics setup services
We can translate data from search engines into actionable insights. Understand and action your data with website analytics setup services.
Here are the website analytics setup services we offer:
Google Analytics
Setup & Configuration
Google Analytics is the most common tool used for website analytics, and with good reason! Google provides a robust platform for dynamic reports and views so you can easily see the information that matters over any time and use it to fuel your business growth.
We can create Events and Goals in your Google Analytics account to measure macro and micro conversions.
These will show how well your content, products, and services resonate with your potential customers and website visitors. You'll soon have a comprehensive customer journey overview from their perspective.
This technology allows us to add tracking code from Google Analytics, Google Ads, Facebook Ads, and others to your website without complex code updates to the website itself.
GTM protects code from being easily wiped out with a simple update, making it sustainable for longer.
We can also create complex tracking to ensure conversation tracking in Google Analytics, Google Ads, Facebook, and other platforms. These conversions will help you track your progress against specific business outcomes and key performance indicators.
Website Analytics
Set Up Services
The first step is setting up your website analytics to gather the data that matters for your business.
Our analytics configuration services will track important KPIs for analysis.
Every client has different goals, and we have mastered the most popular and effective analytics systems.
During our initial website analytics setup consultation, we'll determine the best methods according to your needs.
Analytics Dashboards
with Google Data Studio
Don't worry! We will walk you through the data to make sure you understand what each piece is telling you. After all, our job is to show you how you can turn that data into actionable items that improve user experience.
The Papaya Search team are website analytics experts, so we will help you decipher what the reports mean in practical terms. We can create a few simple views or reports that can answer your top questions using Google Analytics.
For example, we can work out your bounce rate or use other key performance indicators to determine where there's scope for improvement.
These dashboards mean you'll have the data you need, when you need it, to make the big decisions that affect your business outcomes every day.
Start making the most of your data with
Papaya Search

and Google Analytics.
If you're ready to launch advertising campaigns that generate serious return on investment, then contact Papaya Search.
You needn't be a data scientist to understand and incorporate Google Analytics. All you need is Papaya Search's expert support. You can learn how to make strategic improvements with us on your side.
Why let crucial information elude you when it could illuminate the path to success?
When you hire data analysis specialists, you get the knowledge you need to take intentional actions that'll result in concrete improvements and business growth.Success to us looks like decoding your Google Analytics data so you can improve user experience, grow your business, and effectively pursue your goals.
Get a Free 30-Minute Consultation
Attract qualified leads
Become a trusted resource
Increase sales and profits